Bible Stories for Youth - & Adults
Bible stories for youth & anyone who wishes to sing the story of the Good News.  Sheet music, free, for you or your group!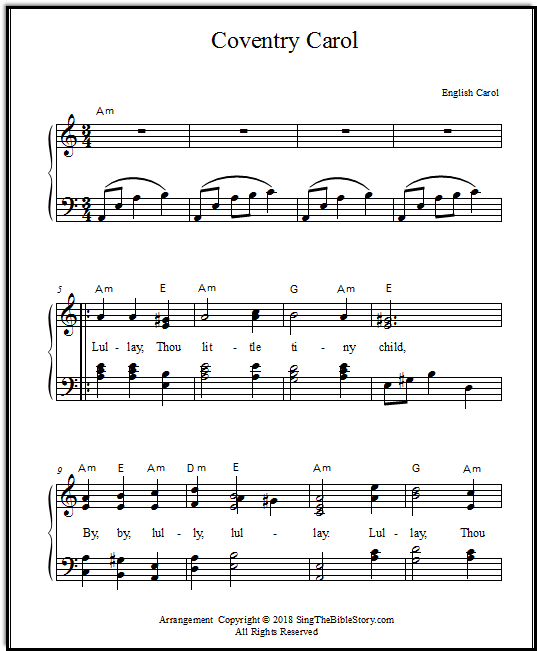 This is the story of the "slaughter of the Innocents" - when Herod sent soldiers to destroy all boy children two years and under.
A sobering reminder of how much Satan hates us and even our youngest children - and how serious our battle is.
Esther, for Such a Time As This - the story of Queen Esther in the Bible
A long (51 pages) song telling the whole story of Esther, Mordecai, Haman, and King Ahasuerus.
Easy to learn!
We are in possession of a message of extra-terrestrial origin!  In other words, the Bible did not originate with man.
This is something VERY different for your Sunday School class.  If they like video games, they may think this is cool too.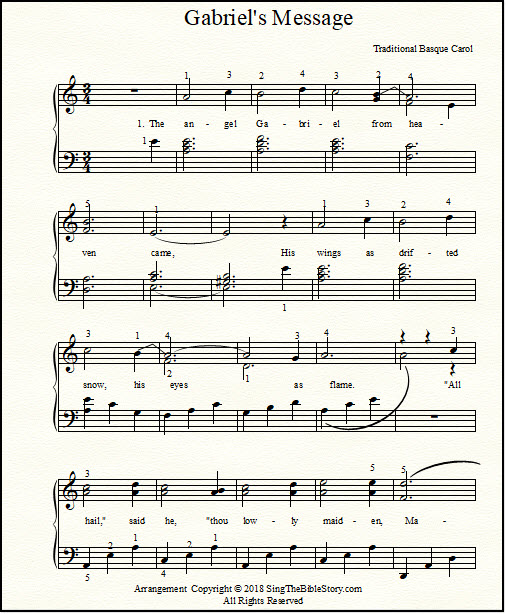 When God wanted to prepare Mary to be the mother of Jesus, He sent a messenger, the angel Gabriel, who graciously asked her consent to be the Christ Bearer.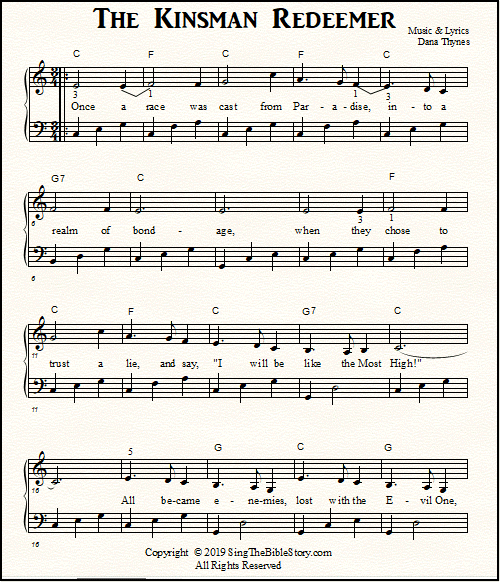 The true story of the Fall of mankind, and how God became man in order to rescue us!
Lo, I Bring You Tidings, a Bible Christmas story
Another Christmas song.  This one focuses on the angelic host appearing to shepherds, and then the shepherds hurrying to Bethlehem to see whether these things were so.
Mary ponders all these things in her heart.
Should We Not Believe?  The Parable of the Sparrow
Since our life is as short as the flight of a sparrow through a bright hall on a winter night, should we not grasp at the chance for eternal life?  
This song carries us far back in time to Anglo-Saxon days, to a culture not unlike the Vikings of old, when monks brought the Good News to a war-like people who worshiped the old gods.
Thank you for visiting!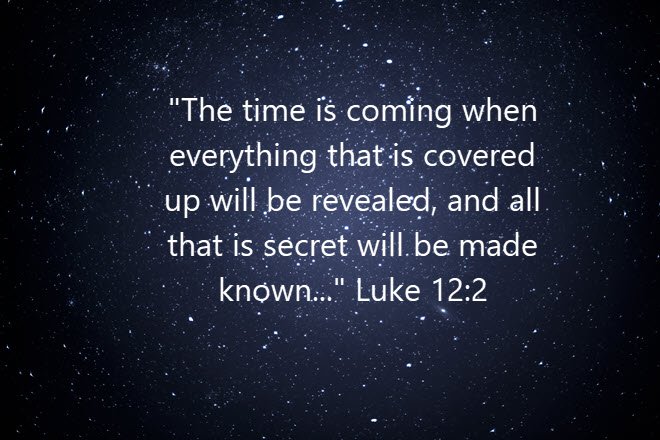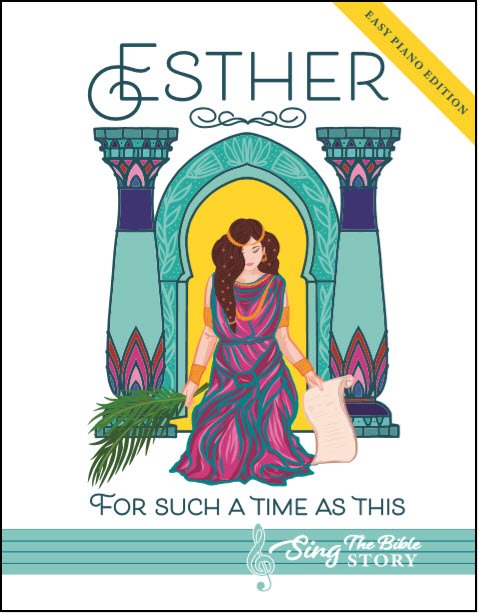 Esther, For Such a Time As This, the Easy Piano Edition
This digital download version in the key of Em, with chord symbols, is greatly simplified.
Your piano students will be able to handle this one!
Also available at Amazon as a paperback.
A perfect read aloud storybook for little boys or girls. 
The Adventures of Tonsta highlight the travels of a very young Christian lad with a good heart, who goes about helping folk in trouble.  
With a red cap on his head and a sack of tools slung over his shoulder, Tonsta seems to meet people in distress wherever he goes.
Lots of trolls in this book.
Esther: For Such a Time as This
Download this beautiful songbook telling the riveting story of the attempted genocide of the Jews in ancient Persia, and the brave young queen who risked her life to change the king's mind and save her people.
Also available as a paperback at Amazon!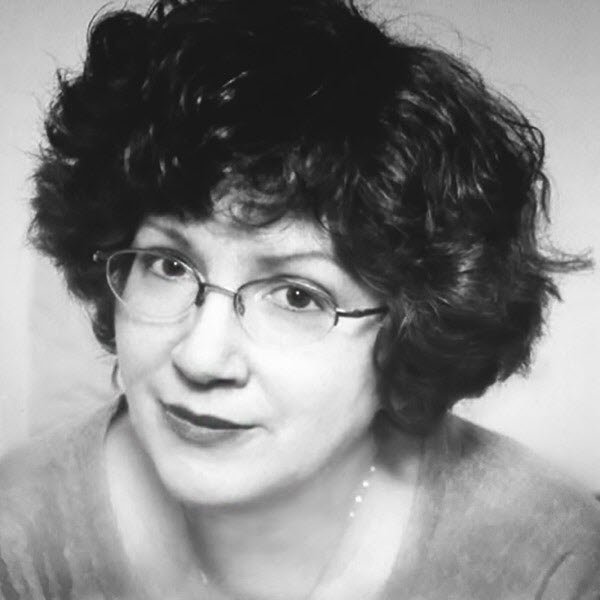 Hi, I'm Dana!  (Say that like "Anna".)  I'm the owner of Music-for-Music-Teachers.com, and this  newer site,  SingTheBibleStory.com.
Like some of you, I've been playing the piano since early childhood, and have added a few other instruments along the way, plus an interest in arranging and composing music.
I also happen to love the Lord Jesus Christ, and the Christian worldview that portrays The Great War in the heavens, in which we here on earth are destined to be a part.  

You can find out more about  the reason for this website at the Home  page.