We Are Not Fighting Against Flesh & Blood Enemies,
Ephesians 6:12
"We are not fighting against flesh and blood enemies", the words of Paul, remind us that there is an unseen realm in which our lives are being lived out.  Though we cannot see this spiritual world, we must not doubt that this is where our real battles lie!
This dramatic song will help you learn this verse well:
Here is a lead sheet version of the song, with chords for guitar and piano: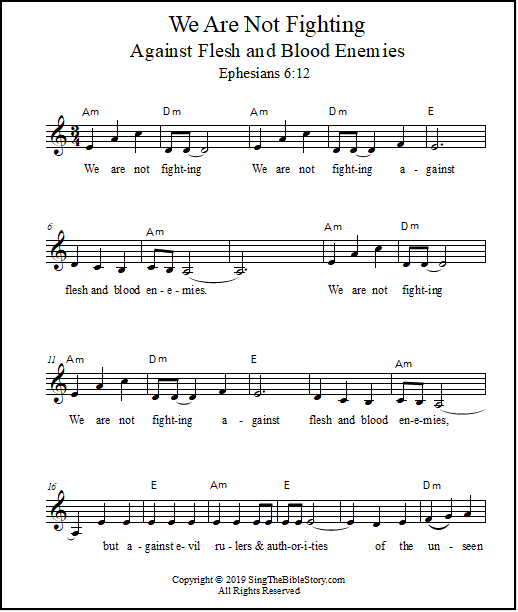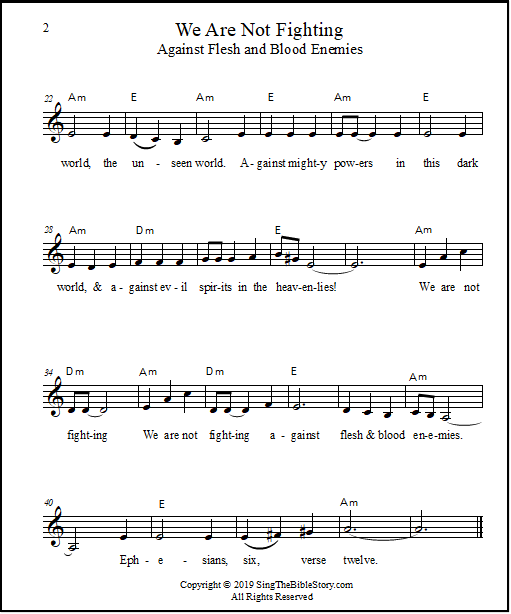 There is a fascinating passage in the book of Daniel where an angel is sent in reply to a prayer Daniel made - starting twenty-one days before!
He explains that he started off on his journey to answer Daniel's prayer to God, but was hindered by "the Prince of Persia."
The link to the piano/vocal music:
Download "We Are Not Fighting Against Flesh and Blood Enemies," piano arrangement in Am
Download Ephesians 6:12 song as a lead sheet, in Am
Thank you for visiting!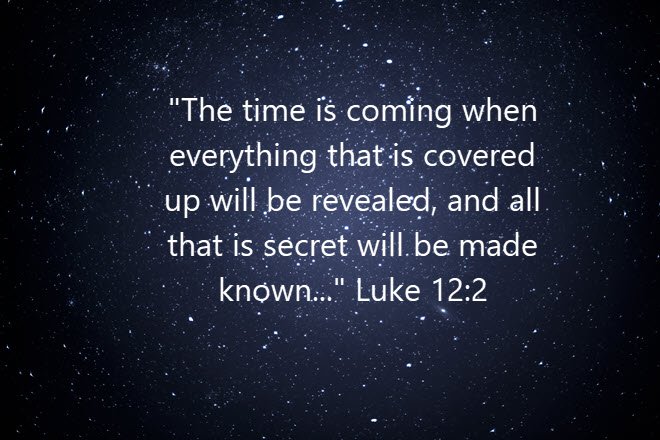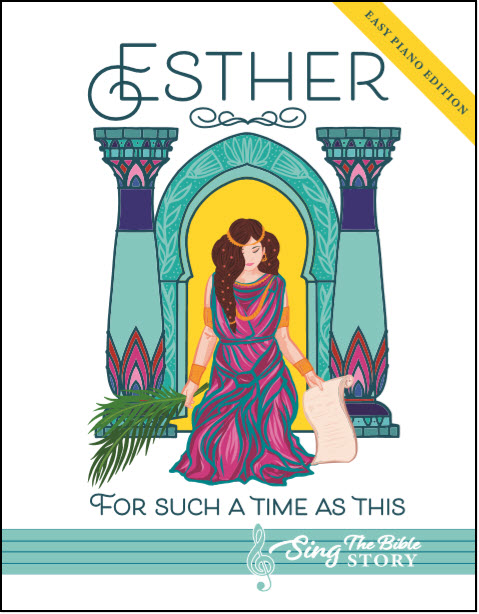 Esther, For Such a Time As This, the Easy Piano Edition
This digital download version in the key of Em, with chord symbols, is greatly simplified.
Your piano students will be able to handle this one!
Also available at Amazon as a paperback.
A perfect read aloud storybook for little boys or girls. 
The Adventures of Tonsta highlight the travels of a very young Christian lad with a good heart, who goes about helping folk in trouble.  
With a red cap on his head and a sack of tools slung over his shoulder, Tonsta seems to meet people in distress wherever he goes.
Lots of trolls in this book.
Esther: For Such a Time as This
Download this beautiful songbook telling the riveting story of the attempted genocide of the Jews in ancient Persia, and the brave young queen who risked her life to change the king's mind and save her people.
Also available as a paperback at Amazon!