Have I Not Commanded You
Be Strong and Courageous
"Have I not commanded you? Be strong and courageous!" are the words God spoke to Joshua as he prepared to lead the Hebrews into the Promised Land. 
God said that He would be with Joshua, just as He had been with Moses.
This song is cheerful and strong-sounding; the piano accompaniment will require a bit of skill, but if necessary, a simple chord accompaniment can be made with one of the lead sheets.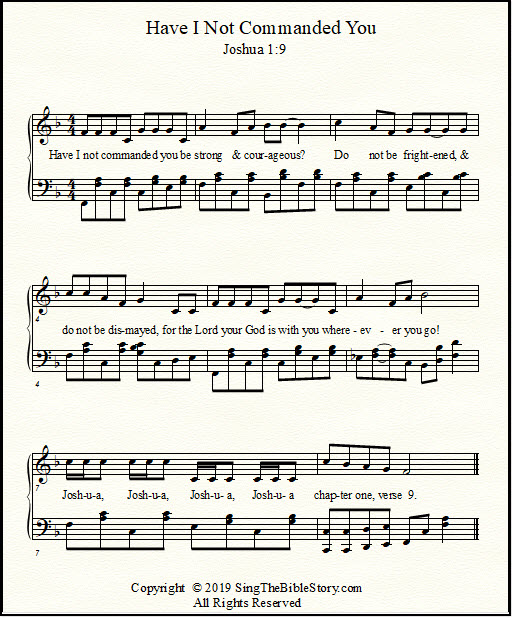 "F" is my favorite key to play this song in.
Please scroll down the page for the links to the free printable PDFs.
Here is a closeup look at the top of that page: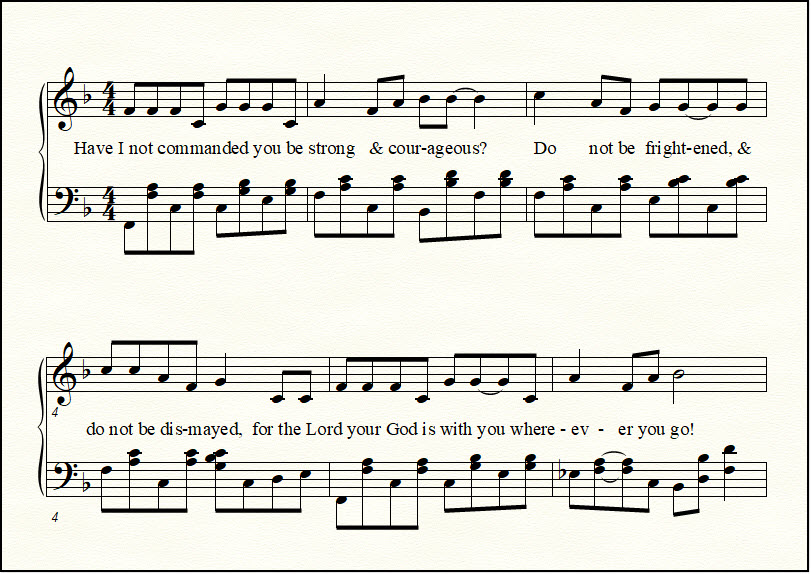 Here it is in the key of G - easier for a guitar player to play along with!
And a closeup view of the BOTTOM of the page:
Here are a couple of lead sheets, in the same keys as above: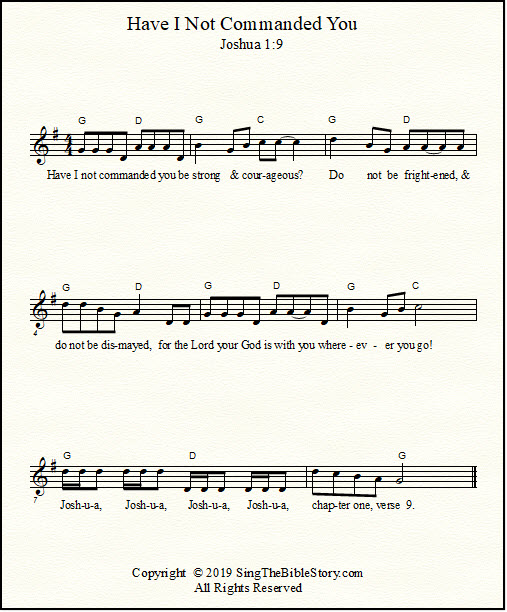 As you can see, just three chords are needed for this easy-to-sing song.
---
The links to the piano accompaniment music:
Download Have I Not Commanded You in the key of F, for voice and piano
Download Joshua 1:9 song in the key of G
The links to the lead sheets:
Download lead sheet for the key of F
---
Thank you for visiting!
A perfect read aloud storybook for little boys or girls. 
The Adventures of Tonsta highlight the travels of a very young Christian lad with a good heart, who goes about helping folk in trouble.  
With a red cap on his head and a sack of tools slung over his shoulder, Tonsta seems to meet people in distress wherever he goes.
Lots of trolls in this book.