The Scarlet Thread
"The Scarlet Thread" is a category of songs about the unfolding of the gospel narrative.
This narrative  includes the history of the Jewish people and God's preparation of the coming of the Messiah.    But it starts long before then!
Esther, For Such a Time as This
How does the story of Esther fit into the preparation for the coming of the Messiah?
It was yet another of the Evil One's attempts to disrupt God's plan.
This strangely-named song is about the gospel message.
This message was not dreamed up by man; it has an origin outside of time and space.
Your Sunday School kids may find the music and lyrics of this strange song compelling!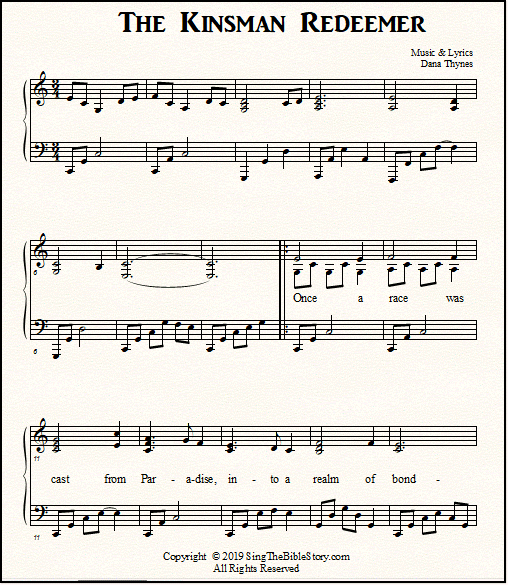 This song tells the story of mankind's redemption, all the way from The Fall, when they believed a lie.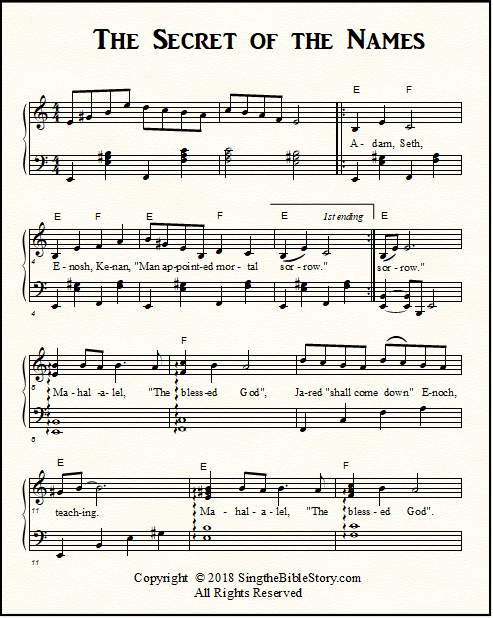 The Secret of the Names: the genealogy of Jesus Christ
This song highlights the names of the first ten ancestors of Jesus, way back in the first few chapters of Genesis.
Why? 
Because God put a message into their names...
Over thousands of years, God planned the line of David for the lineage of the Messiah, who would come to rule the earth, but first, to die for all His people, Jew and Gentile.
Satan and all his host did not understand this.
I Corinthians 2:7-8:
But we impart a secret and hidden wisdom of God, which God decreed before the ages for our glory. 
None of the rulers of this age understood this, for if they had, they would not have crucified the Lord of glory. 
Thank you for visiting!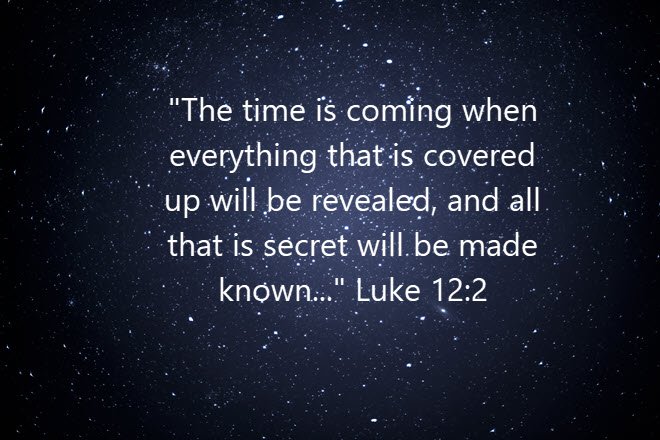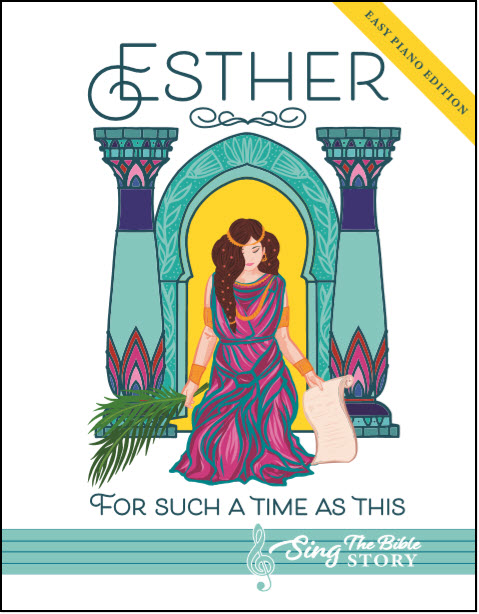 Esther, For Such a Time As This, the Easy Piano Edition
This digital download version in the key of Em, with chord symbols, is greatly simplified.
Your piano students will be able to handle this one!
Also available at Amazon as a paperback.
A perfect read aloud storybook for little boys or girls. 
The Adventures of Tonsta highlight the travels of a very young Christian lad with a good heart, who goes about helping folk in trouble.  
With a red cap on his head and a sack of tools slung over his shoulder, Tonsta seems to meet people in distress wherever he goes.
Lots of trolls in this book.
Esther: For Such a Time as This
Download this beautiful songbook telling the riveting story of the attempted genocide of the Jews in ancient Persia, and the brave young queen who risked her life to change the king's mind and save her people.
Also available as a paperback at Amazon!